Indian Nuclear Test
---
The first nuclear test conducted by India took place at 18 May 1974. Seismic signals from this underground explosion are interpreted by the ISC (international Seismological Centre, UK). The source parameters of this event are as follows:

         SOURCE PARAMETERS

DATE:                  18-MAY-1974
ORIGIN TIME:           02:34:55.4
EPICENTER:             26.99N 71.97E
REGION:                NORTHERN INDIA
AMPLITUDE:
PERIOD:
MAGNITUDE:             4.9 mb (ISC)

This figure shows a map of the test site.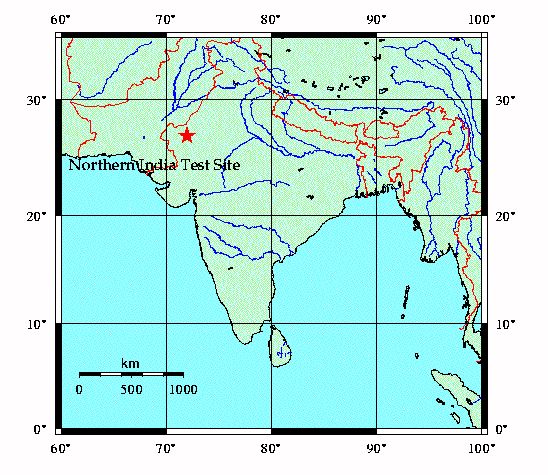 TORNA ALLA PAGINA ESPERIMENTI NUCLEARI