We have selected some relevant data from the meteo-climatic database of CGP that starts from 1967. As the temperature has been steadily increasing since then, we evaluated the average values only for the last 20 years (2011-1992) for the period 10-20 Sept in Varese.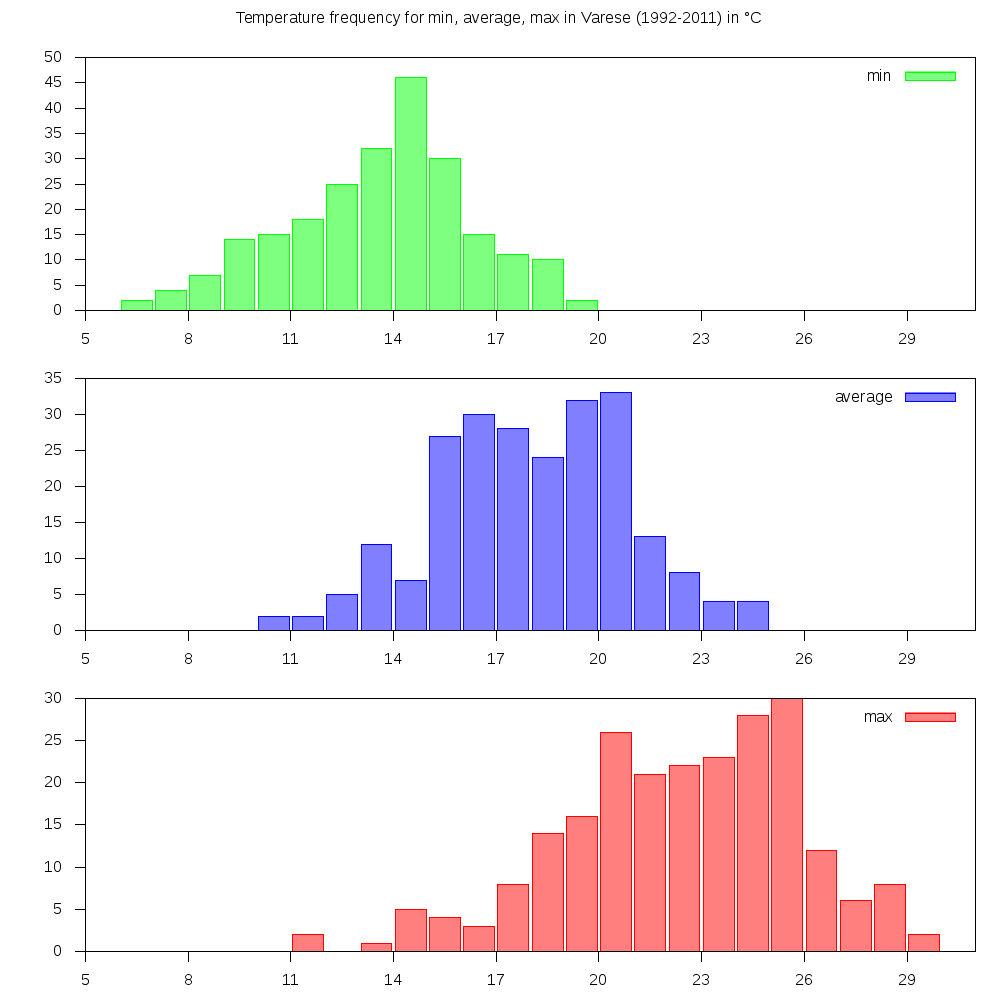 Temperature distribution for max, min, average values
The average temperature is 18.0°C/64.5°F .
The average maximum temperature is 22.1°C/72°F .
The average minimum temperature is 13.3°C/56°F .
The highest temperature for the period was 30°C/86°F (1987/09/18).
High temperatures are not uncommon in later years. In 2011 the absolute max temperature of the period was 29°C/84 °F (2011/09/14).
The lowest maximum temperature was 11.5°C/53°F (1996/09/19).
The lowest minumum temperature was 6°C/43°F (1994/09/19).